Since my birthday trip was all about food and I got few items checked off of my bucket list this post has all the details.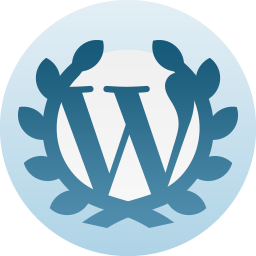 Last month I turned 40! When I look at this number it still seems rather strange, like it is someone else who just had their big birthday, not me. In the months leading to it, I actually felt almost proud when thinking about it but the closer it got the less excited I was. Luckily these days, forty doesn't mean you are halfway done with your life and nothing exciting still awaits you. It's quite the opposite. Many people often achieve a lot during this decade of their life, whether professionally, personally or spiritually. I spent my thirties being a stay-at-home mom to my beautiful boys but as they got older I started looking for something exciting and fulfilling to do. I decided to try blogging and here we are, two years and over 90 posts later! I love doing it and I'm incredibly proud of the work I created, actually. I got a 2nd anniversary sticker from WordPress displayed above.
In the past year, I also joined this wonderful non-profit, The Grateful Garment Project which provides new clothing to the victims of sexual abuse. Between the family life, work and blog I keep busy. I look forward to even more personal and professional growth in my 40s.
When my birthday was approaching, my husband asked me how I wanted to celebrate. We talked about it earlier a bit, and since I'm not a fan of big parties, I decided that I really wanted to go away, sans the kids, if possible. Our babysitter was available and so we made a reservation in a cute hotel in Napa Valley. Napa Valley is well-known as California's wine country and is the home of seven restaurants awarded with Michelin stars. I love the idea of collecting experiences instead of goods and I really wanted to have my birthday dinner at a restaurant like that. And we did!
We were able to make a reservation at Bouchon, a French bistro with 1 Michelin star. The restaurant is located few miles away from Napa, in Yountville. Bouchon and the famous French Laundry with 3 Michelin stars, also in Yountville, belong to Thomas Keller. He is the only American chef with 7 Michelin stars, 3 for both French Laundry and Per Se (in New York) and 1 for Bouchon. His another place, Adhoc, located a walking distance from Bouchon is extremely popular as well.
I was super excited and couldn't wait to go there. The place is small and cozy, with a very French vibe. Right in front, there is a large bar area with oysters on a display and the tables are in the back. The lights were dimmed and there were red velvet seats. The servers were friendly and very attentive.
As the appetizer, we ordered a Rillettes Aux Deux Saumons, which is a spread made out of fresh and smoked salmon mixed with creme fraiche served with toasted baguette slices. It was very good and not overly fishy.
Next, we tried Soupe à l'Oignon, the French onion soup, since it was a French bistro after all. The soup was very flavorful, with clear broth, thin pieces of onion and country bread, covered with a thick layer of melted Comte cheese.
For the main course I ordered Gnudi aux Truffes, which were a Parmesan Ricotta dumplings served with lots of freshly grated black truffles. It was spectacular! The dumplings were so soft and velvety, just melting in my mouth.
My husband ordered Gigot d'Agneau, which was a slices of lamb served with wild mushrooms. It was probably the best lamb dish I have ever tried, very flavorful and hearty, cooked to perfection.
We were enjoying our meal there so much I didn't want it to end! Since it was my birthday dinner after all I picked a Tarte Chocolat et Caramel as the dessert. It was made with chocolate pate sucree, salted caramel and chocolate ganache made with Peruvian chocolate. It was served with Satsuma mandarin sorbet. My husband asked for a candle and sweetly but with a strong voice sang me Happy Birthday! It was perfect!
Right next door, there is a Bouchon Bakery, famous for their pastries and breads. As we left the bistro the line to the bakery was gone (probably because of the rain) and we scored some macaroons. I often find them overrated, with hardly any flavor but not these! Each one had a very clear flavor. Delicious!
After our dinner we drove back to Napa and stopped by the Oxbow Market, which is a place with lots of small restaurants, few coffee shops, wine tasting and even a bookstore all under one roof. It was great considering the rain and we were definitely not ready to end our evening.
We were staying at Senza Hotel and one of the perks they offered was a buffet breakfast including pastries and freshly baked bread from Bouchon bakery. I don't need to tell you how happy that made me! Coffee and fresh pastries for breakfast!
After checking out, we strolled through downtown Napa and came across Chef Morimoto's restaurant. I didn't even think of going inside because I figured you needed reservation well in advance. Well, my awesome hubby did go inside and we were offered a table. I could not believe it! Two famous restaurants getting checked off of my bucket's list!
Chef Morimoto is well-known for fusion of Japanese and American cuisines. He owns several restaurants all over the world and holds the title of Iron Chef and Iron Chef America. He spends a lot of time traveling and gets to use the Food Network's private jet.
The inside of Morimoto Napa is very spacious. When you walk in, there is a big lobby with a large display of Chef's Morimoto's signature products like knives, books and sake, for sale. And a huge picture of an octopus! Next, you go through a narrow walkway next to the kitchen leading to the dining area. The back wall is actually a giant window with a view of the river.
Since it was a lunch time we ordered from the lunch menu. First came miso soup, big serving, not like your average sushi place. The tofu in the soup totally blew me away. Super soft and silky, with generously sized pieces.
For lunch I ordered a Mori Cristo sandwich made with yellowtail, avocado, spicy aioli and topped with egg, sunny side up.It was really delicious, especially after the egg got soaked up by the bread.
My husband ordered a Sea Urchin Carbonara, made with udon noodles, some bacon and sea urchin. It was a very unusual combination of flavors and we loved it! I can't wait to go back there and try some more of his amazing dishes.
On the way to the car we made one last stop to pick up some truffle olive oil and serrano honey balsamic vinegar.
It was such a fun trip! I feel like I want to turn 40 more often!